Agoda is giving 11% off discount code if you download and book on Agoda's mobile app. This coupon will only be valid on November 11 and valid for stay in any period. Except for some chain hotels, most hotels should be able to apply this coupon.
You must click this link to Agoda's app to get the coupon
https://agoda.onelink.me/


After you download the app, you will be able to see the 11% off coupon. My phone is set in Chinese but it will be valid for any language.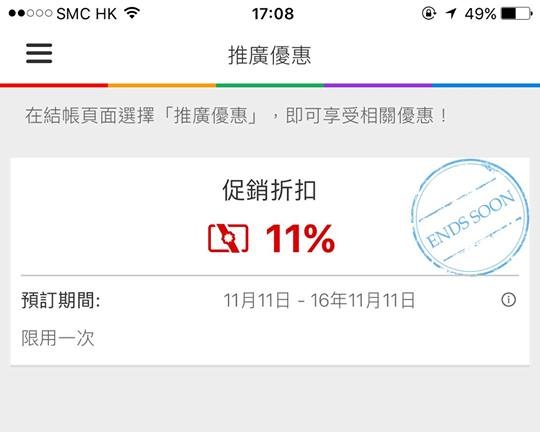 My conclusion
Agoda rarely give more than 10% off discount code so this special download link on Single day actually the biggest Agoda discount code I have even seen.
11% off Agoda's app download link:
https://agoda.onelink.me/
Want to get latest Hotel deals Update?
If you have any problem about finding above deal, you can leave you message here or on my Facebook fan page. Follow our Facebook, Twitter and Google page to get the latest hotel deals!
Facebook: https://www.facebook.com/hotelpromobook
Twitter: https://twitter.com/Secret_deal
Google Plus: https://plus.google.com/u/0/110998186824811947357/posts
If you want to find the deals like this, please follow me on Facebook or subscribe my mailing list. I only send Max. 1 email per day.