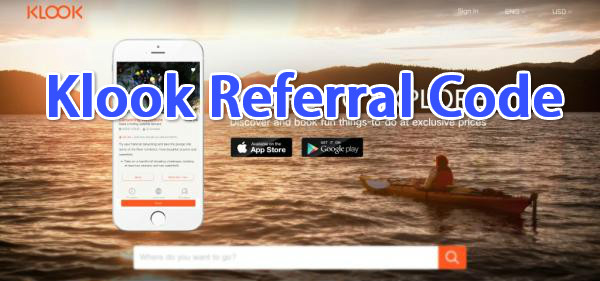 Klook.com is a new startup company which launched their website at 2014 and now they have mobile apps too. With Klook mobile app, you can enter referral code "LbOnV" to get HK$25(Equivalent to US$3) off on your first booking.
Klook mobile app download links
* In addition, if you download Klook today, they will give you extra HK$10(US$ 2) off.
This extra discount will be ended soon so I suggest you can download the app right now and get the extra credit in your account first. You can use the credit few months later. 
1. After you download the mobile app and register/login, select the "Mine" tab at the bottom right corner. Then go to "Invite Friend Promotion".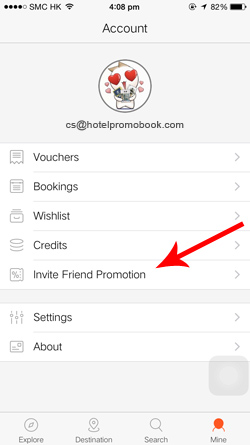 2. Then you can enter my referral code "LbOnV" to get HK$25(US$ 3) off on your first booking.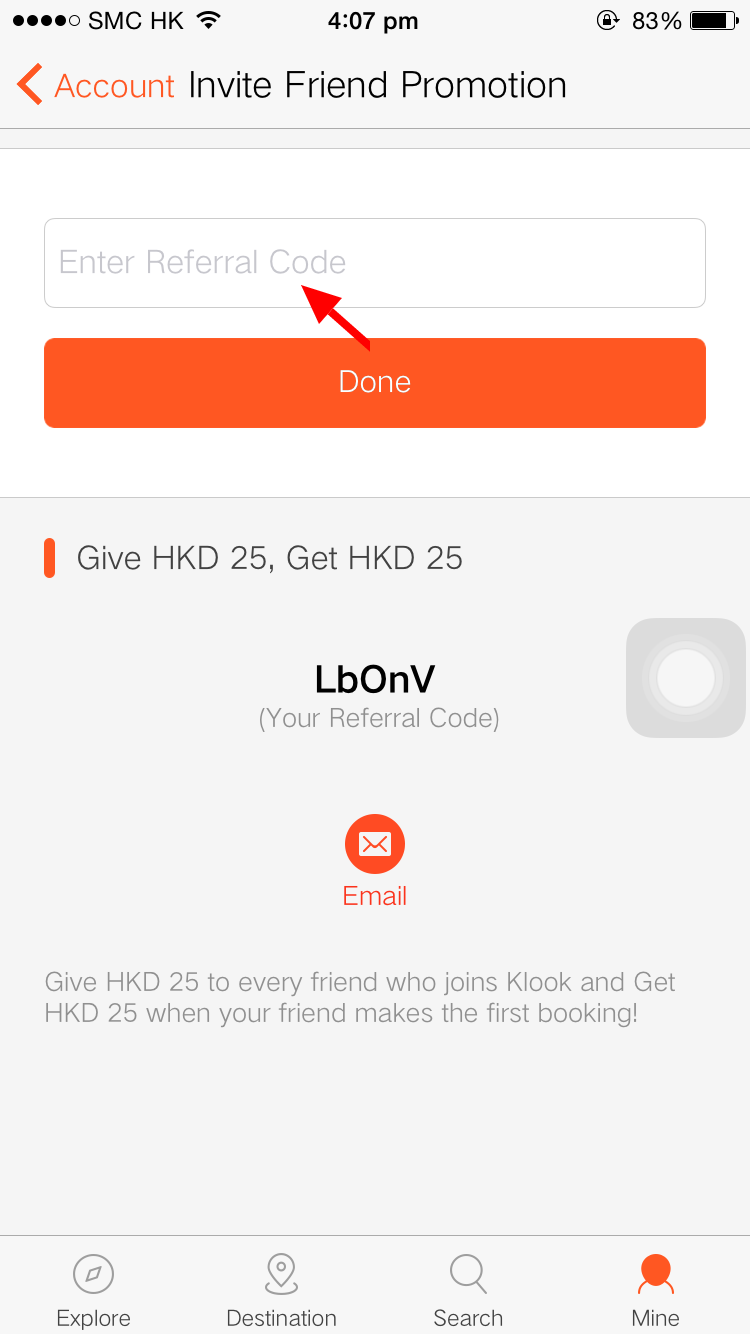 I used Klook once and it was before they launched their mobile app. They do offer very attractive price for theme park ticket like Singapore Universal Studios (USS) is SGD$61, Hong Kong Ocean Park ticket is HK$258 per adult only. They offer e-ticket so you don't need to worry about shipping the tickets to you. (Above price are before referral discount)
Want to get latest Hotel deals Update?
If you have any problem finding the deal above, you can leave me a message here or on my Facebook fan page. Follow our Facebook, Twitter and Google page to get the latest hotel deals!
Facebook: https://www.facebook.com/hotelpromobook
Twitter: https://twitter.com/Secret_deal
Google Plus: https://plus.google.com/u/0/110998186824811947357/posts
If you want to find the deals like this, please follow me on Facebook or subscribe my mailing list. I only send Max. 1 email per day.