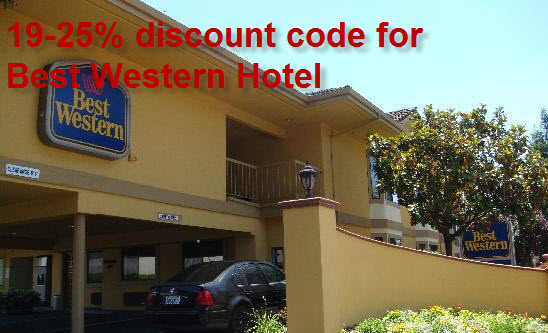 Today I saw a discussion on flyertalk forum talking about a 19-25% discount code for Best Western Hotel. This is a GE corporate discount code and can be used on any hotels. This discount code interested me to dig deeper to see if anyone able to used this code.
19-25% corporate code: 00322510
Best Western official Website: www.bestwestern.com
I tried to search for more information on the web about this code. Most important, many people are asking if the hotel will ask you for ID when check-in. I have looked at few websites on the internet and saw most people say there is no ID or paperwork required for using this code and no questions was asked during check in.(Source: http://slickdeals.net/f/6768698-best-western-hotel-19-25-discounts-code)
Is this discount code still work?
I have tried this code today(31/5/2015) on Best Western Plus Seaport Inn in New York. The best available rate is USD230 and it is USD186.3 only after I input the code. It is around 20% off discount. So the code still works!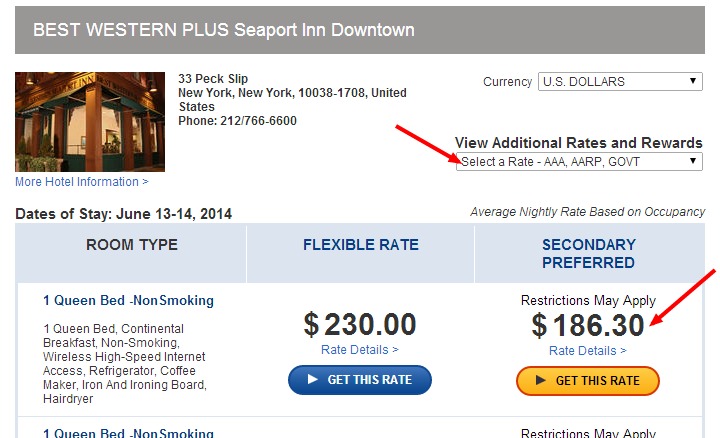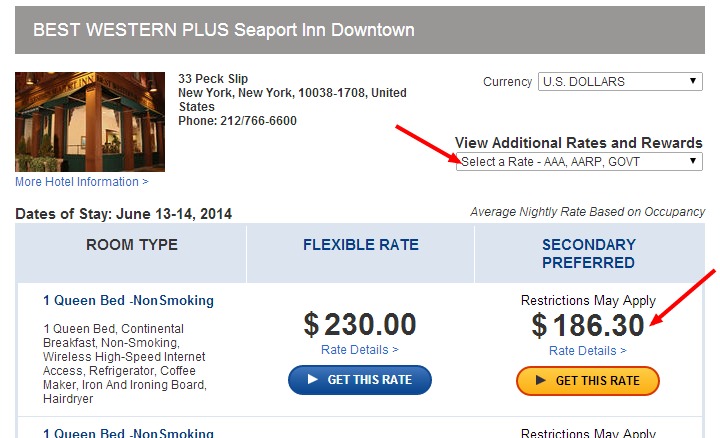 Remember you should put this code 00322510 into the "Corporate Rate" field not "Promotional Rate" field.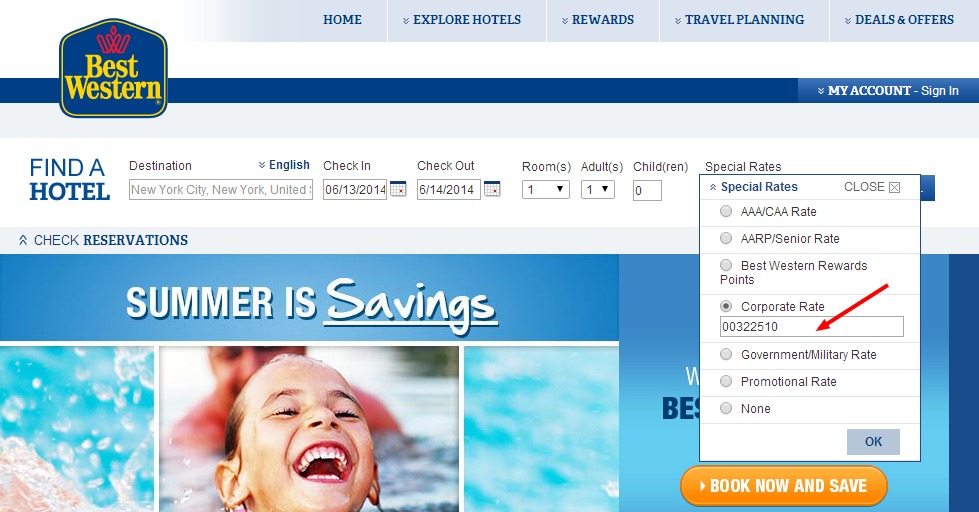 Not all hotels are participate in this GE corporate code, if this code not working you can try 01476170 instead. 
My conclusion
Thanks for the folks which shared this huge discount code. The best thing is that the hotel won't ask for any ID prove. Also, people on flyer talk says using this code still able to earn points on your stay!  So currently this should be the cheapest discount code for booking Best Western hotel.
Update on Nov 27: Best Western UK has launched up to 50% off sale . This sale may give you even better rate. I have updated on my website this morning and you can check it here.
You can click this link to Best Western website to book: www.bestwestern.com
All promotion/discount codes which I put on this site have been verified. Please read carefully about the promotion code conditions before you use the code. If you have any problem about using the code, you can leave your message here or on my Facebook fan page.
Want to get latest Hotel deals Update?
Follow our Facebook page and Twitter to get the latest hotel deals!
Facebook: https://www.facebook.com/hotelpromobook
Twitter: https://twitter.com/Secret_deal